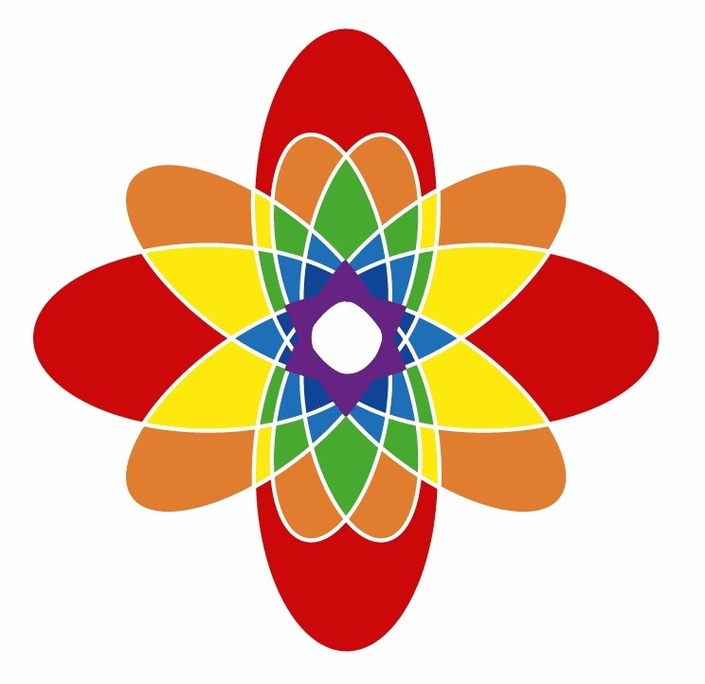 AreekeerA® Level 1 - Self Care
Activate Your Intuition, Understand Your Metaphysical Body Language, Learn How To Heal Yourself, Simple Steps - No Previous Experience Necessary
Enroll in Course
An open invitation ... to take control of your health, happiness and wellbeing ... And begin the journey to truly know yourself!
What if you could


...dissolve discomfort
...increase your vitality
...strengthen your immune system
...soften your scars
...improve your overall wellbeing
...understand what makes you tick
...and so much more


with your mind?
It's TRUE: You can!
Did you just raise your eyebrows??? :)
As you are here right now I expect it is because you want to feel better or understand yourself more.
I don't know what's going on in your life, but sense self-care has now become a priority for you and you are ready to make some changes to improve your health and wellness.

By the way - Self-care does not mean you are being selfish, self-indulgent or wanting something you shouldn't have. "Self-care" is what you must do on a regular basis to ensure you are well physically, emotionally, mentally and spiritually.
The first steps to doing this are to magnify your intuition, recognise your metaphysical body language and do specific visualisations that literally connect your holographic body with your physical body.
BUT how do you do it?
And better still, how do you do it without spending hours in meditation?
The answer is with AreekeerA®.

What is AreekeerA®?
The word AreekeerA® [ara-ki-ra] is a channelled word received by Julie Lewin during a healing event.
AreekeerA® is a radical, new and innovative self-healing and self-understanding modality. It helps you understand yourself through these seven processes:
1. Vibrationally – via specific vibrational shifts through creative and spontaneous visualisation;
2. Visually - via AreekeerA® art;
3. Colour – via the seven chakra colours used creatively and deliberately;
4. Sound – via the AreekeerA® sounds – including singing bowls, bells and toning forks;
5. Crystals – via the patterning of crystals with unique activation codes;
6. Phonetic – via the AreekeerA® Oracle Cards and book; and
7. Auditory – via workshops, masterclasses, meditation classes and digital recordings of these.
The Maori meaning of the word AreekeerA® as Ara (Pathway) Ki (To Becoming) Ra (The Sun) - Pathway To Becoming The Sun.
I have further decoded this to mean Pathway to Know Yourself.
In 2014, AreekeerA® was accredited as a healing modality with the International Institute for Complementary Therapists (IICT) and is insured by companies like AON.
How the modality AreekeerA® evolved:
...I was born with a weak constitution and struggled with my health.
...through my search for ways to overcome illnesses, surgeries, chronic fatigue and cancer it unfolded.
...I truly believe I would not be here without these processes.
...I would see visions in my mind that seemed ridiculous, but when I touched the struggling part of my body and focused on imprinting the vision into the body part – things changed.
...I put my hands on other people and focused on the vision and changes happened to them, too.
I thought only I could do it!
But I was wrong!
I started to teach my clients what I saw and they too could make changes in their body by following my processes.
Word quickly spread and people contacted me from around the world for help. They loved the quick and easy templates they could do in minutes.
In 2016, there was an overwhelming number of emails, phone calls and personal requests for me to teach AreekeerA®.
People said, "Julie this is revolutionary and everyone needs to know this stuff."
Here's the thing ...
I can't help everyone doing 1:1 sessions
So I created the AreekeerA® Level 1 Self-Care program.
It has:
4 modules with over 50 lessons



Bonus #1

- audio book of my popular book "AreekeerA® Vibration: Healing Yourself From Within" [value $20]



Bonus #2

- Before After Surgery Toolbox - an audio/ebook program to assist with surgery [value $25]



Bonus #3

- Paperback copy of my book "AreekeerA® Vibration: Healing Yourself from Within" [value $43 incl. S&H]



Bonus #4

- AreekeerA® Celestial Guidance Oracle card deck [value $50 incl. S&H]



Bonus #5

- A built in forum to connect with other people in the Level 1 community



Bonus #6

- A 3-Day Immersion with Julie Lewin learning the healing techniques + experience the magic of AreekeerA® in a group [value $1250]



Bonus #7

- Attend the 3-Day Immersion as a returning student for FREE [value $1250]



Bonus #8

- Monthly Live Q&A [value $priceless]
Everyone has the opportunity to expand their intuition and facilitate their own self-healing through the magic of their mind
Are you ready to improve your body/mind with simple, easy to follow processes that take minutes each day ... yet have powerful consequences you deserve?

AreekeerA® Level 1 Self-Care has been designed especially for people who:
...are tired of living with below par health
...experience little or no joy in their life
...have too much stress or anxiety
...have heavy demands on their time and energy, and
...feel like there's no hope of changing it
It is perfect for you if:
...you're looking for a way to feel better than you do right now
...you feel like you've exhausted all other avenues of health and wellness support, and
...you've said those words, "I can't do this anymore!"
Also ... the self-care templates in Module 4 can be used equally well for pets.
Case Study
A client came on retreat with arthritis in her hands and feet. It had been there for 10 years. Her hands wouldn't close into a fist and her fingers were twisted over each other. This meant she couldn't hold a cup of coffee, use her cutlery properly, do the dishes or carry anything. Her feet caused her problems with walking and balance.

I held her hands and feet for hours over the 2 day retreat and recalibrated the energy in her body with my hands. She also learned how to do this. We worked together physically, spiritually, emotionally and mentally.

Her hands and feet straightened out and she had a good range of movement. She could do all those things she hadn't been able to do 24 hours before - a simple task of holding a coffee cup gave her so much joy.

Twelve months on her hands and feet remained as good as the day they returned to balance. The secret was she worked on her body every day.
Many people around the world suffer when they don't have to. When they learn what I have discovered, they are in awe of their own power.
My unrelenting motivation is to create this self-care program for people like you so you can live a better life.
You can learn how to help your body function better.
Poor health does not need to be your experience. You can turn it around. Yes, it may require a multi-pronged approach, and this program is an integral part of your recovery.
Hear what Sandra has to say...
about her experience of AreekeerA® Level 1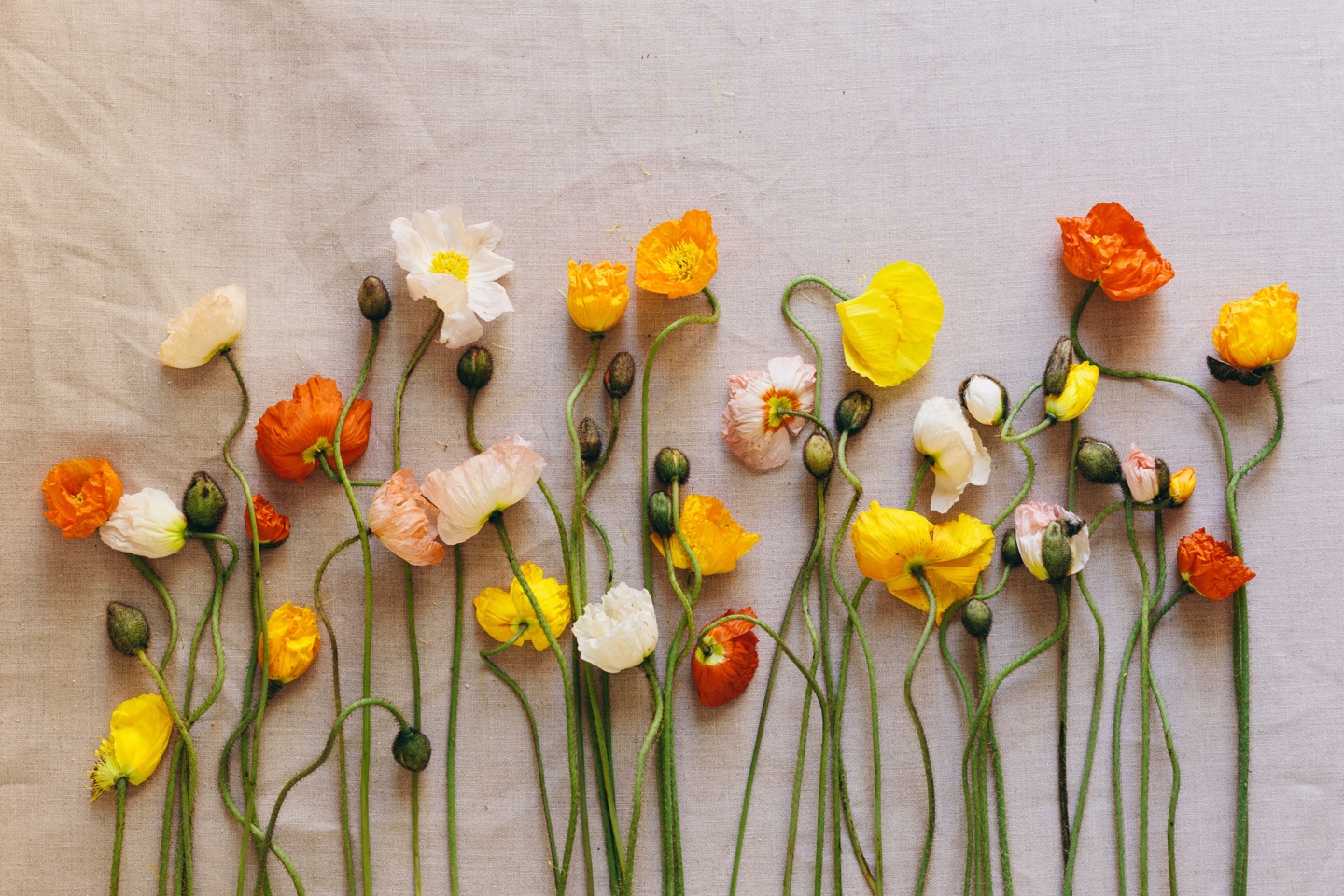 "I attended Julie retreat in September 2018.
Before going I listened to one third of the online course AreekeerA® Level 1 Self-Care program which was a retreat bonus.
The academy was powerful; the retreat was more powerful because it was tangible.
Throughout the retreat I learnt in different ways: from the other ladies, from the environment and from Julie, directly and indirectly. She helped all of us to pull out our Ring of Purpose with different retreat activities.
For me, the message behind every activity was very helpful and meaningful. I learned to read the metaphoric part in everything I made. I learned to catch a message from all the little things that before appeared to me to be insignificant. I started to be aware of everything surrounding me, and now feel responsible for my life.
Once I came back home from the retreat the magic was still inside me, and I have made a treasure of Julie's teaching. I kept going with my online studies and put everything into action.
My relationship with my husband is getting better and better. I share with him everything and we are growing together.
I use some of Julie's techniques with my boys. They are 6 and 4 years old, and I think it is fantastic to give them, at this stage, tools to manage their feelings and avoid blocked energies that can become health problems ahead. I am teaching them techniques to calm down, to manage scary dreams and to protect themselves.
I now have the confidence to use my magic and I am helping a friend in this moment of her life.
I have a lot of projects for the future. My family has the priority now, so I am moving step by step.
What has been important for me is to understand what I like and am good at doing in this life. Julie helped me pull this out of my subconscious. From the moment I found out my purpose, everyday life makes more sense. This is what happened to me during and after the retreat. My magic came out.
Of course there is still a lot of work to do, a lot of practice and it requires commitment. But at least the sensation of being lost in the world has disappeared and now I know where I am going. It does not matter how long, it will be as long as it takes. It is important that I have the tools to live in harmony with myself and be able to follow my belief.
My genuine gratitude and appreciation is for Julie and her work. With her humility and passion she directed me to find myself. Thank you."
- Alessandra Acciai, Sydney, Australia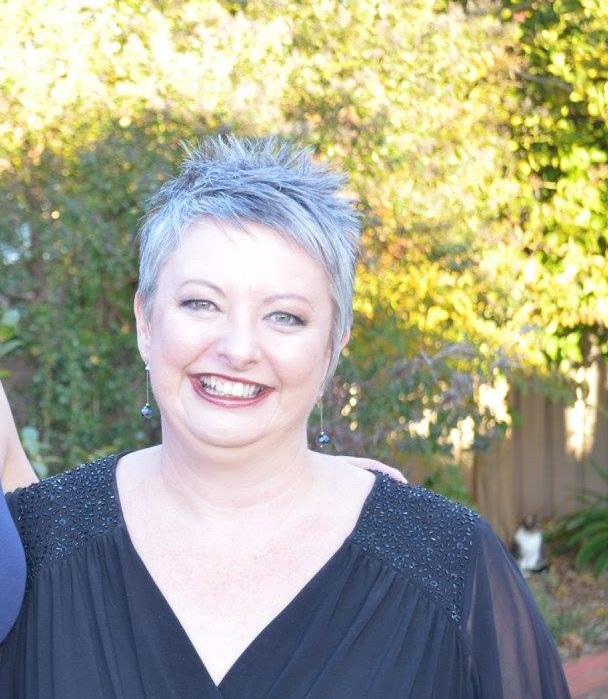 "I was blessed to meet Julie at a weekend event where she was a guest speaker. I found myself in absolute awe of her insight, authenticity and humility. I also really connected with her life story around her health issues and her energy of purpose.

A few weeks later, I signed up to do Julie's AreekeerA® Level 1 Self-Care program and the timing was perfect! As someone who had suffered ill health in the past and who spent much time in her head, I found the exercises throughout the course encouraged me to connect fully with both my body and heart. This was so enlightening and I celebrated my new found ability to really tune in to my own intuition.

I was later invited to join Julie for her AreekeerA® 3 day workshop in Williamstown and LOVED spending a wonderfully nurturing weekend of meditation, visualisation and healing. As a facilitator, Julie brings the perfect blend of gentleness, kindness, empowerment and a wicked sense of humour!

The most powerful realisation I made during the AreekeerA® course is the knowledge that we all do actually have the power to heal ourselves. I truly recommend this course for anyone who is feeling disconnected from themselves and in need of some powerful self healing."
- Jodi O'Connell, General Manager, Wodonga, Australia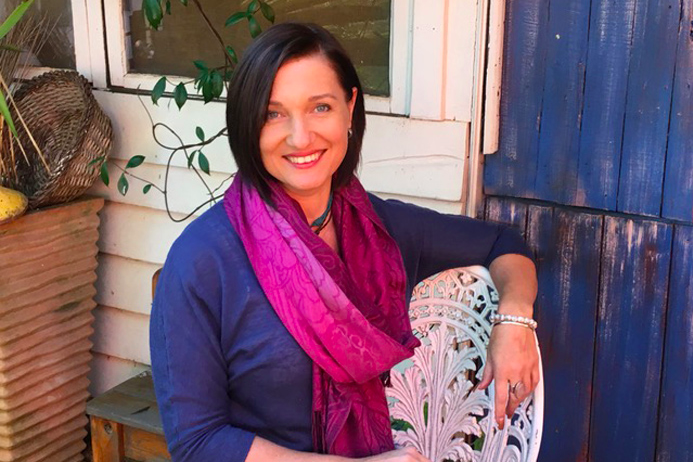 "I first met this wonderful, open-hearted woman at an exhibitor event in Brisbane. So many synchronicities occurred at this one meeting that was so Divinely orchestrated, it gave me goosebumps. This often happens for those who are led to Julie and her wonderful healing modality AreekeerA®.
The AreekeerA® Level 1 course was delivered from such a heart-centred approach that you couldn't help but be immersed in the entire premise (as I perceive it) of AreekeerA®, that is healing the physical self from a grounded, heart-centred balance within.
The course enables you to really connect to your physical body in a way that is simple yet so profound to bring about some amazing and quick healing. Julie's essence is spread throughout the entire modality and you can't help but be touched by the healing hands of an angel through her healing templates as she empowers you to be the master of your own healing."
- Faith Friend, Toowoomba, Australia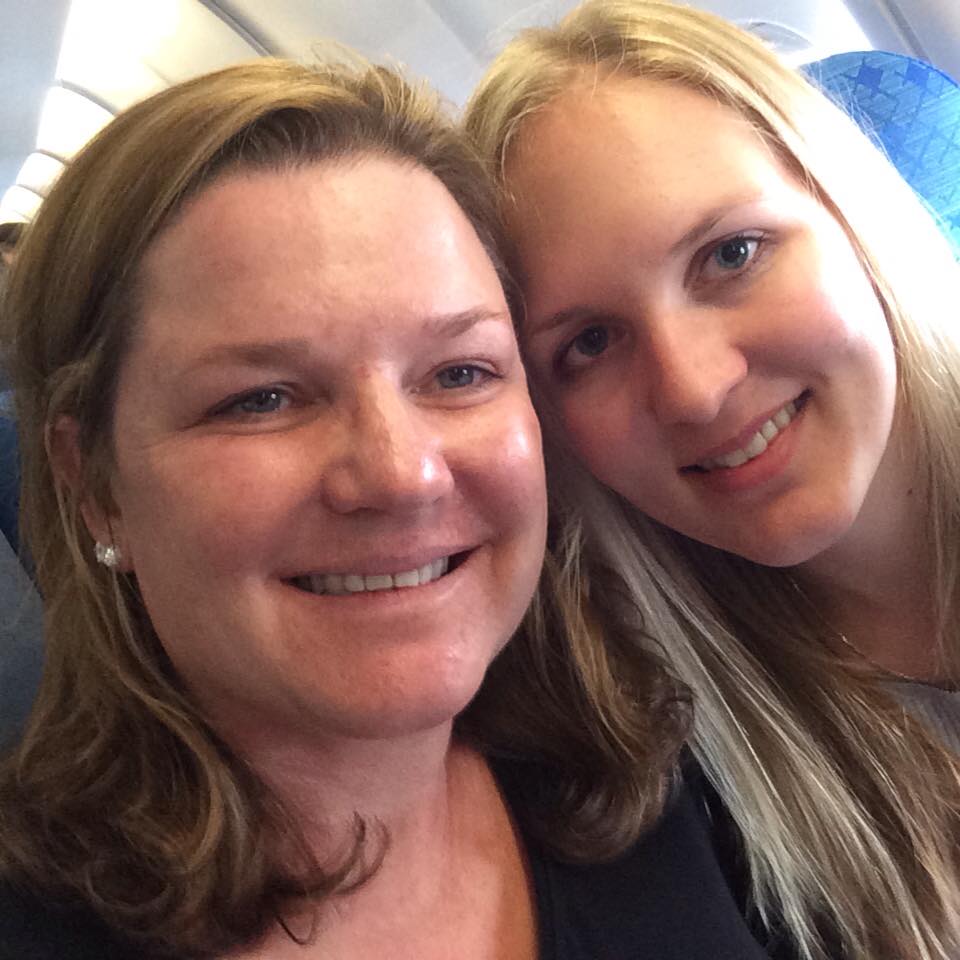 "I was excited to do Julie's Level 1 Self-Care program in June after seeing her interviewed by Luanne Mareen. I loved her story and her manner. I believe in synchronicity and two weeks before the interview I happened upon old footage of Julie Lewin on 'The Extraordinary' TV show.

The AreekeerA® workshop ran for 3 days and I loved every minute of it. Julie has a gentle encouraging style of teaching and a wealth of knowledge. I highly recommend the self-care program to everybody.
Julie has years of experience to draw on as a medical medium and encourages her students by making the program all about them. I'm also an intuitive and have completed many varied courses over the years, and this was by far the most informative and valuable one I have attended and look forward to completing more in the future!"
- Tracey German, Shepparton, Australia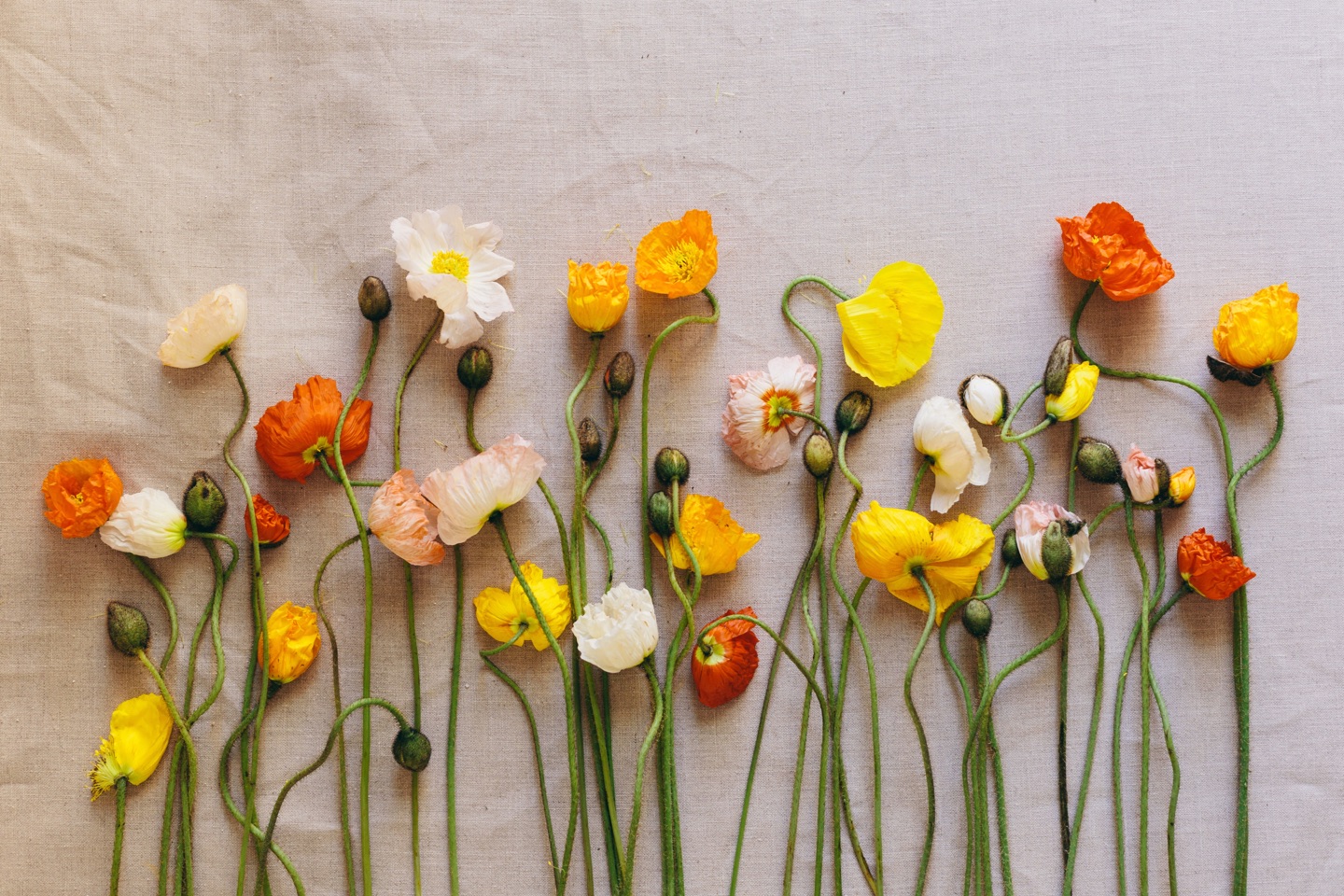 "Julie Lewin is a caring, engaging, knowledgeable and positive person who understands and imparts her teachings with a real passion and drive. Her techniques are surprisingly simple yet profoundly impacting and can be used effectively in so many areas of ones life. We highly recommend Julie's AreekeerA® Level 1 Self-Care course and hope you get as much out of it as we did!
- Lynn and Taryn Langman, (Mother & Daughter), Sydney, Australia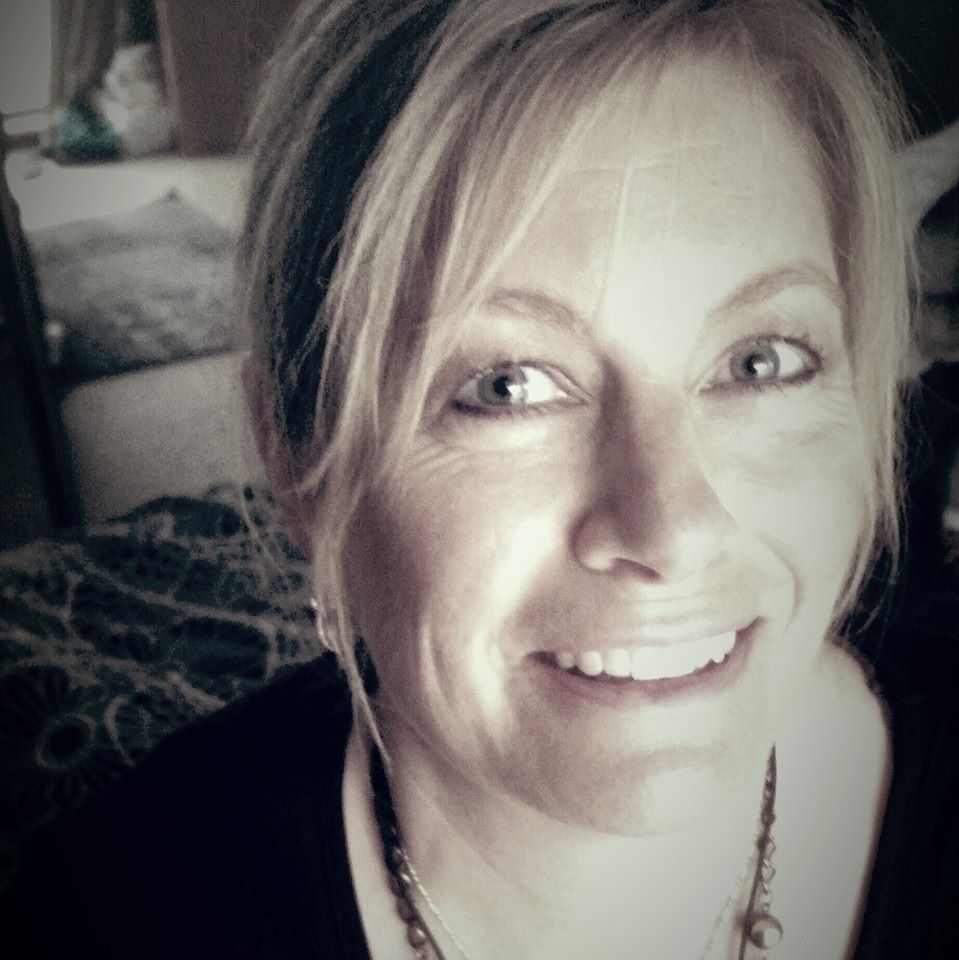 "I did the AreekeerA® Level 1 Self Care course and loved learning all the self healing techniques. It is very powerful with simple techniques used to help everybody heal, grow and evolve. I highly recommend anybody who is on their spiritual path who want to learn some amazing new skills to help themselves and others to do this program. It is very easy to follow and apply to everybody's life. Life changing and AMAZING."
- Di Crane, Natural Therapist, Australia

"The AreekeerA® Level 1 Self Care course was fantastic. Learning how to tune in to my own intuition and trust my body to heal itself was very empowering. Julie is a patient and generous teacher and shares her life-changing techniques in a way that is makes them accessible and achievable for anyone interested in self healing.
Since completing the course, I have used many of the simple, yet powerful templates I learnt and have also used them on my children with great success. AreekeerA® has deepened my connection to myself and given me tools I can use anywhere to improve and maintain my own health.
I can highly recommend this course and will be forever grateful to Julie for sharing her unique gift with the world."
- Cathy Fyffe, Consultant / Executive Coach, Melbourne, Australia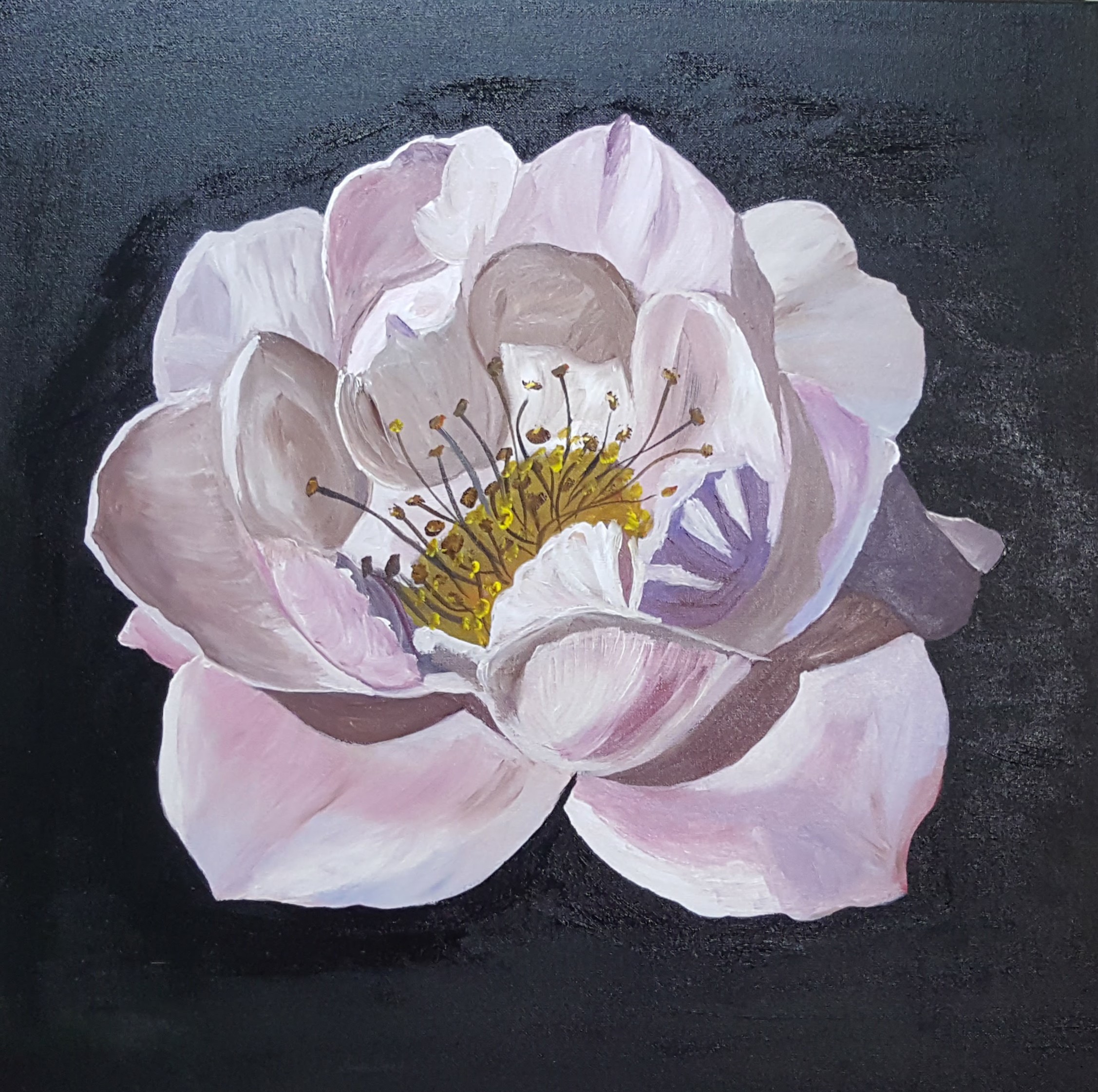 "I connected with Julie Lewin after I experienced pain in my left knee. There was no injury that I could recall, however, the flare up was causing me a lot of discomfort. I approached Julie for a medical intuitive session and she identified the reasons for my pain and my failing to move forward which was related from the past.
I have been on a long journey after a traumatic divorce and after losing my mother suddenly my whole world changed.
I was so interested in Julie's work I joined the AreekeerA® Level 1 Self Care program. The tools Julie shared with us were fantastic. I have been using the tools and have found the results for turnaround are just unbelievable.
The tools are very practicable and easy to learn. I've used the them on many occasions and have found that my healing time has sped up. I've attended other courses but no one has provided me the one on one support Julie did. She is so down to earth, and a genuine caring soul.
Attending the AreekeerA® Level 1 program has given me the courage and confidence to keep moving forward on my journey. Julie was so supportive and I met many wonderful people all on their own journey. I will definitely be keeping in touch with Julie."
- Tereza Cacaj, Sydney, Australia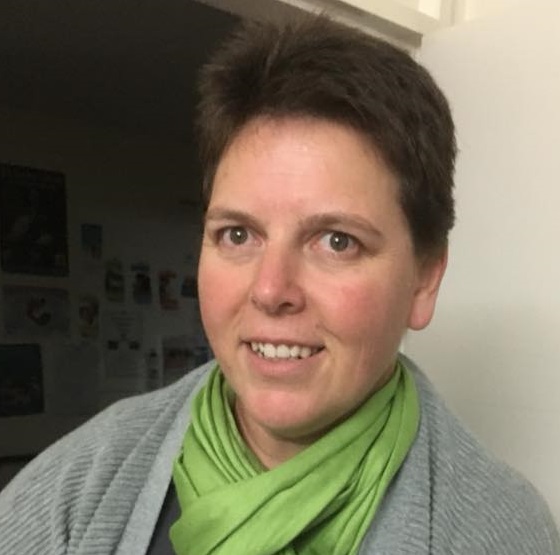 "Since being part of Julie's AreekeerA® Level 1 Self-Care program I haven't been affected by the full moon, which is awesome. Also the techniques are so easy to learn and effective. I use them on a daily basis even without realising it.
I totally recommend Julie's self care program, it has changed my life.
- Annie Borg, Annie-B, Naracoorte, Australia
Your Instructor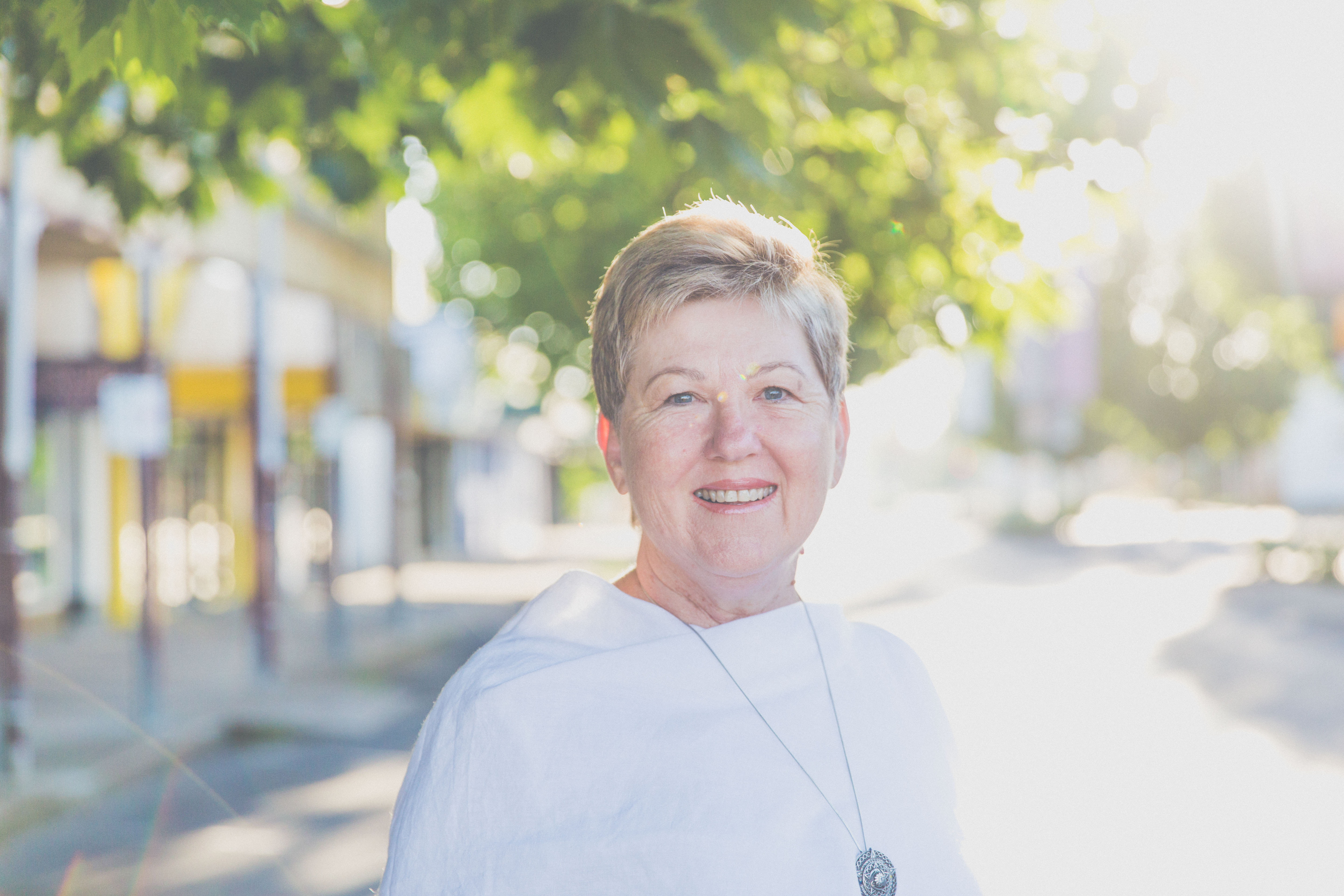 "A psychic reading changed my life."
This reading was the catalyst for an extraordinary life which led Julie Lewin to create the AreekeerA® healing modality. The AreekeerA® Level 1 - Self-Care program is the culmination of her life's work in metaphysical healing. She has spent 33 years in this field, dedicating her life to exploring metaphysics. During this time she developed techniques to heal herself and now shares them with the world.
Julie is a Medical Intuitive, Teacher, Speaker, Author, TV and Radio Personality and Founder of AreekeerA®. She is passionate about helping people live their true potential – physically, mentally, emotionally and spiritually.
She appeared on 4 episodes of the TV show "The Extraordinary" in 1994 and 1996 and since then has been sought after worldwide for her unique intuitive healing skills. Julie overcame multiple episodes of cancer, 16 years of chronic fatigue and 6 major surgeries. She learned to talk again after 95% of her left vocal cord was damaged during surgery.
Course Curriculum
Module One - Principles of Intuition
Available in days
days after you enroll
Module Three - Metaphysical Body Language
Available in days
days after you enroll
Frequently Asked Questions
How long do I have access to the course?
How does lifetime access sound? After enrolling, you have unlimited access to this course for as long as you like - across any and all devices you own.
What if I am unhappy with the course?
We don't want you to be unhappy and will make every effort to help you with any problems. See our Refund and Cancellation Policy below.
When does the course start and finish?
The course starts now and never ends! It is a completely self-paced online course - you decide when you start and when you finish.
AreekeerA® Training Timeline:
AreekeerA® Level 1 – Self-Care Online Program + 3 Day Immersion

AreekeerA® Level 2 – Facilitator
AreekeerA® Level 1 – Self-Care Online Program needs to be completed before attending the AreekeerA® 3 Day Immersion.

The AreekeerA® 3 Day Immersion is a pre-requisite for AreekeerA® Level 2 – Facilitator program which is a 12 month program and includes the 6 day Ring of Purpose retreat and 100 supervised case studies + 26 x 45 minute 1:1 mentoring sessions + 4 more modules of training.
Only students who have completed AreekeerA® Level 2 will be accredited as an AreekeerA® Facilitator.
AreekeerA® 3 Day Immersion:
NEXT DATE for the 3 day immersion:
17-19 May 2019 - Sydney, New South Wales
At this stage, this is the last live workshop for 2019. If you are keen to experience this program, now is the time to book in.
Refund and Cancellation Policy:
Celestial Consciousness Pty Ltd has a "no refund" policy for the AreekeerA® Level 1 – Self-Care program. However, we do have a 7 day cooling off period. If you find this program is not for you, please advise us in writing within 7 days of purchase and you will be given a full refund. After 7 days, your bonuses will be shipped to you.