What if you could dissolve discomfort, increase your vitality, strengthen your immune system, soften your scars, improve your overall wellbeing with your mind?
It's TRUE: You can!
Did you just raise your eyebrows??? :)
If you are here right now I expect it is because you want to feel better. I don't know what's going on in your life, but I sense self-care has now become a priority for you and you are ready to make some changes to improve your health and wellness.

The first steps to doing this are to magnify your intuition, recognise your metaphysical body language and do specific visualisations that literally connect your holographic body with your physical body.
BUT how do you do it? And better still, how do you do it without spending hours in meditation?
The answer is with AreekeerA®.
I was born with a weak constitution and struggled with my health. The AreekeerA® healing modality came about through my search for ways to overcome illnesses, surgeries, chronic fatigue and cancer. I truly believe I would not be here without these protocols.
I would see visions in my mind that seemed ridiculous, but when I touched the struggling part of my body and focused on imprinting the vision into the body part – things changed.
So I put my hands on other people and focused on the vision and changes happened to them, too. I thought it was only something I could do.
But I was wrong!
I started teaching my clients what I was seeing and they too could make changes in their body by following my protocols.
Word spread and people contacted me from around the world for help. They loved the quick and easy templates they could do in minutes.
In 2016 there was an overwhelming number of emails, phone calls and personal requests for me to teach AreekeerA® - they said, "Julie this is revolutionary and everyone needs to know this stuff."
I can't help everyone doing 1:1 sessions. So I created the AreekeerA® Level 1 Self-Care program. It has 4 modules with over 50 lessons plus my audio book and Before After Surgery Toolbox and everyone has the opportunity to expand their intuition and facilitate their own self-healing through the magic of their mind.
So are you ready to improve your body/mind through simple, easy to follow protocols that take minutes each day yet have powerful consequences that you deserve?

SOME DETAILS ...
AreekeerA® (pronounced ah-ra-kee-rah – an accredited modality with the IICT) is the revolutionary alignment of the physical, emotional, mental, spiritual, auric, energy and etheric bodies. This roots of this modality began in 1984.
Recently my friend Su asked me if I wanted to know what AreekeerA® meant in Maori. Of course, I said YES! She broke it down into syllables like this - Ara = Pathway | Ki = to becoming | Ra = the Sun. My eyes filled with tears when I discovered the decoded meaning of AreekeerA® in Maori means - Pathway to becoming the Sun.
When you look at this literal meaning of the word and the meaning given to me 12 years ago in meditation you can feel the synergy. When you are aligned in all your bodies you do become the Sun - meaning your become a shining bright light.

AreekeerA™ Level 1 Self-Care
has been designed especially for people who are:
tired of living with below par health
heavy demands on their time and energy, and
feel like there's no hope of changing it
It is perfect for you if you're looking for a way to feel better than you do right now, and if you feel like you've exhausted all other avenues of health and wellness support.
The self-care templates in Module 4 can be used equally well for pets.

Case Study
A lovely woman came on retreat with arthritis in her hands and feet. It had been there for 10 years. Her hands wouldn't close into a fist and her fingers were twisted over each other. This meant she couldn't hold a cup of coffee, use her cutlery properly, do the dishes or carry anything. Her feet caused her problems with walking and balance.

I held her hands and feet for hours over the 2 day retreat and recalibrated the energy in her body with my hands. She also learned how to do this. We worked together physically, spiritually, emotionally and mentally.

Her hands and feet straightened out and she had a good range of movement. She could do all those things she hadn't been able to do 24 hours before - a simple task of holding a coffee cup gave her so much joy.
Fifteen months on, her hands and feet are still as good as the day they returned to balance in 2016.


Many people around the world suffer when they don't have to. When they learn what I have discovered, they are in awe of their own power. This is my unrelenting motivation to create this self-care program, so people like you can live the life you want.

You can learn how to help your body function better.
Poor health does not need to be your destiny. You can turn it around. Yes, it may require a multi-pronged approach, and this program is an integral part of your recovery.
"I connected with Julie Lewin several months ago after I was experiencing pain in left knee. There was no injury that I could recall however the flare up was causing me a lot of discomfort. I approached Julie for medical intuitive session and she identified the reasons for my pain and my failing to move forward which was related from the past.

I have been on a long journey after a traumatic divorce and after losing my mother suddenly my whole world has been changed.

I was so interested in Julie's work that I joined up for the AreekeerA® workshop. I enjoyed the 3 day intense workshop and met some fantastic likeminded people. The tools that Julie shared with us were fantastic. I have been using the tools and have found that the result for turn around are just unbelievable. The tools are very practicable and easy to learn. I've used the tools on many occasion and have found that my healing time is speeded up. Julie supported us along the way. I've attended other courses but no one has provided me the one on one support that Julie did. She is so down to earth, genuine caring soul.

Attending AreekeerA® online course and workshop has given me the courage and confidence to keep moving forward on journey. Julie was so supportive and I met so many wonderful people all on their own journey. I will definitely be keeping in touch with Julie. Thank you once again Jules." ~ Tereza Caca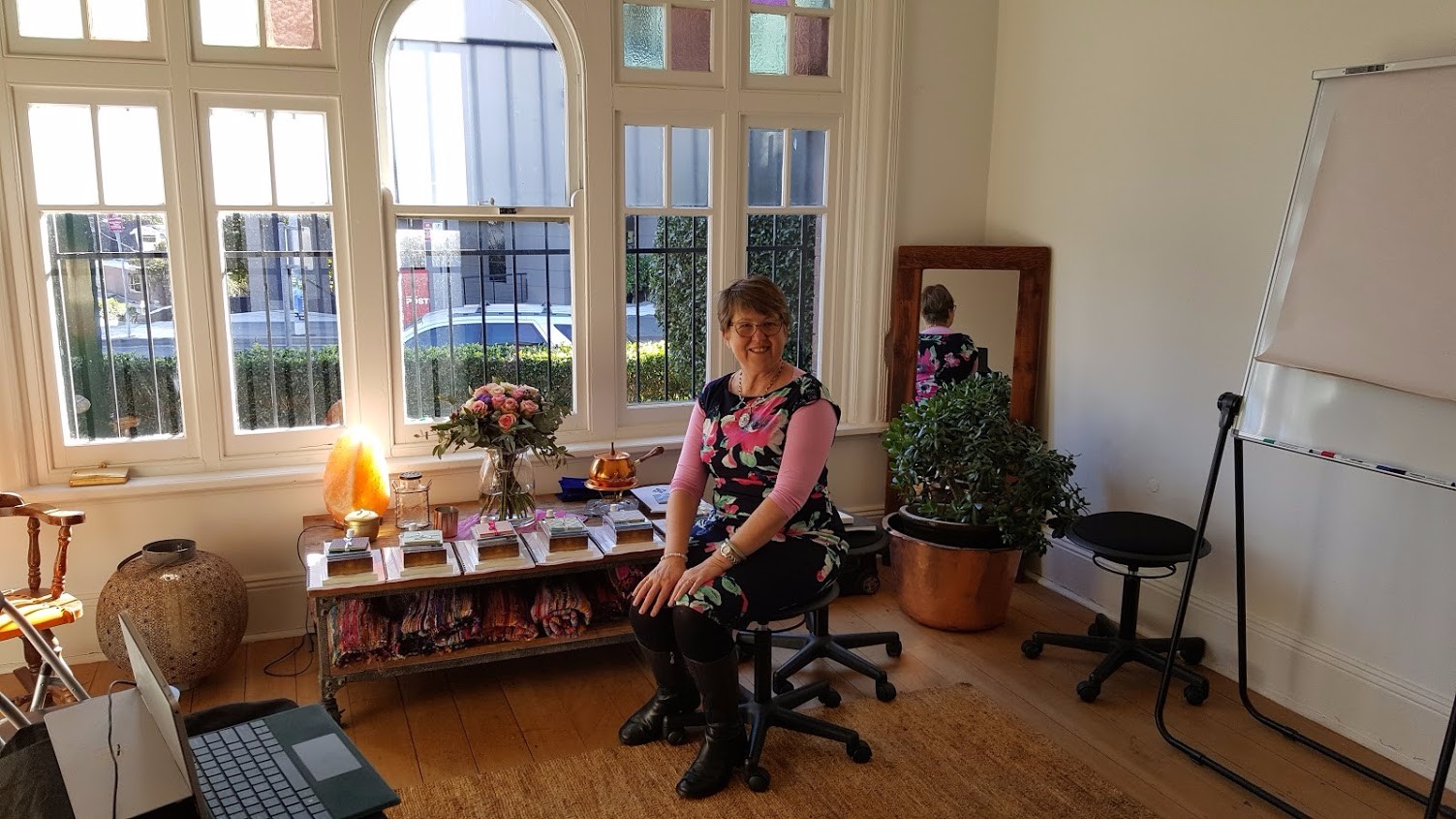 Module 4 - Workshop Dates
Naracoorte, SA - 11-13 May 2018
You can join this program at anytime and start your training immediately with all the Modules. All the templates in Module 4 will be taught in an experiential workshop as the live training.

You can choose to pay in full or take the easy option of 6 monthly payments.
If you are unsure about whether it is right for you and/or have questions, you are welcome to call me on +61 421 542 436 or email julie@areekeera.com to organise a meeting. So, let's chat soon.