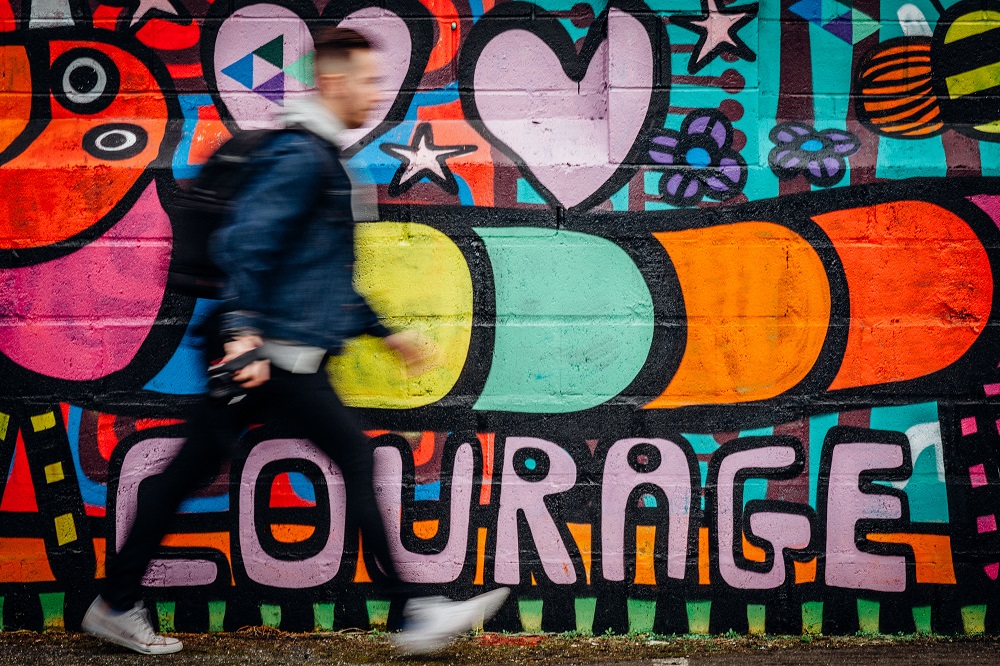 [Photo by Oliver Cole on Unsplash]
How to activate the courage you need to self heal
What personality trait do you need to pull forward for self healing?
What does courage have to do with being well and staying well?

During the last 20 years of being a part of healing journeys with clients, I have noticed a particular character trait which comes forward for people who have been in the depths of despair or at their lowest low and moved through to heal from illness or disease.
It is a very distinct process.

Finding Inner Courage looks like this:
Stopping...
In this modern life it can be so difficult to do and takes strength to stop 'doing'. By stopping all the noise and distracts you can turn up the wisdom that is within your body.
Taking the blinkers off ...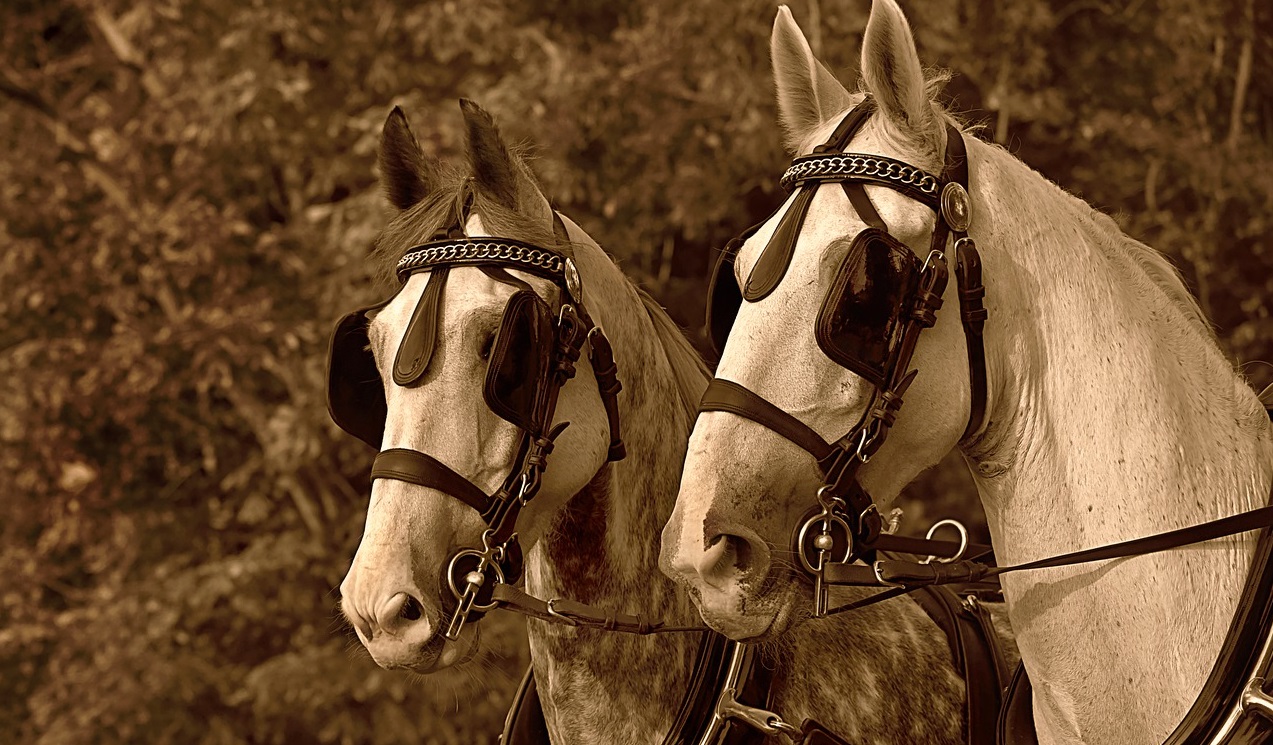 ... expanding your perspective & listening.
Be Open to second, third and fourth opinions...
Be Ready to start accepting that there is a better way and that the body will heal...
Be Excited to research, ask better questions and take responsibility.
I personally have had my fair share of ups in downs with my health, so too have my partners and children. Everything from acne, depression, diabetes, and the stress of marriage separation and co-parenting.
What I see my greatest strengths are... is having an open mind and being adventurous. These two personality traits have served me well when it comes to building my community of support.
With each challenge, my community of support has grown. This is the group of professionals that I have surrounded myself with over the last 20 years:
Naturopaths & Herbalists - natural therapy professionals
Kinesologist - a gentle art of muscle monitoring to access information about a person's well being. It combines Western techniques and Eastern wisdom to promote physical, emotional, mental and spiritual health
Integrative doctors - very opened minded GP's with a large tool kit of 'medicines' & strategies (both ancient and modern) for healing opposed to your 10 minute bulk billing doctors who have a very limited tool kit for healing and restoring health
Shiatsu therapist - a form of therapeutic bodywork from Japan. It uses kneading, pressing, soothing, tapping, and stretching techniques and is performed without oils through light, comfortable clothing. This relaxes the body and increases blood flow and circulation (chi) throughout the organs of the body resulting in better internal communication. One of my favourite human beings ☺
Reiki therapist - One of the greatest Reiki healing health benefits is stress reduction and relaxation, which triggers the bodies natural healing abilities, and improves and maintains health. Reiki healing is a natural therapy that gently balances life energies and brings health and wellbeing. This can clear blockages created in our chakra system to enable us to receive the full flow of our life force. Jeri settles your spirit
Kids Non Directive Play Psychologist - learning Filial Therapy in developing my parenting skills
Social workers – I have asked the right questions to the right people in government departments that have opened up an array of support and services for specialised family care
Meditative prayer - this prayer has been invaluable
My aunty has an extraordinary gift for using intercessory prayer and she gave me this powerful prayer to keep on hand when I need a reminder that I am not alone in moving through challenges
Amazing friends - check out this book – by my beautiful friend Julie Lewin. This book sits on my bedside table and I particularly love pg 157 – Julie teaches a technique to activate the Master Cells in the body. I use this creative visualisation process to keep these cells round and perfectly healthy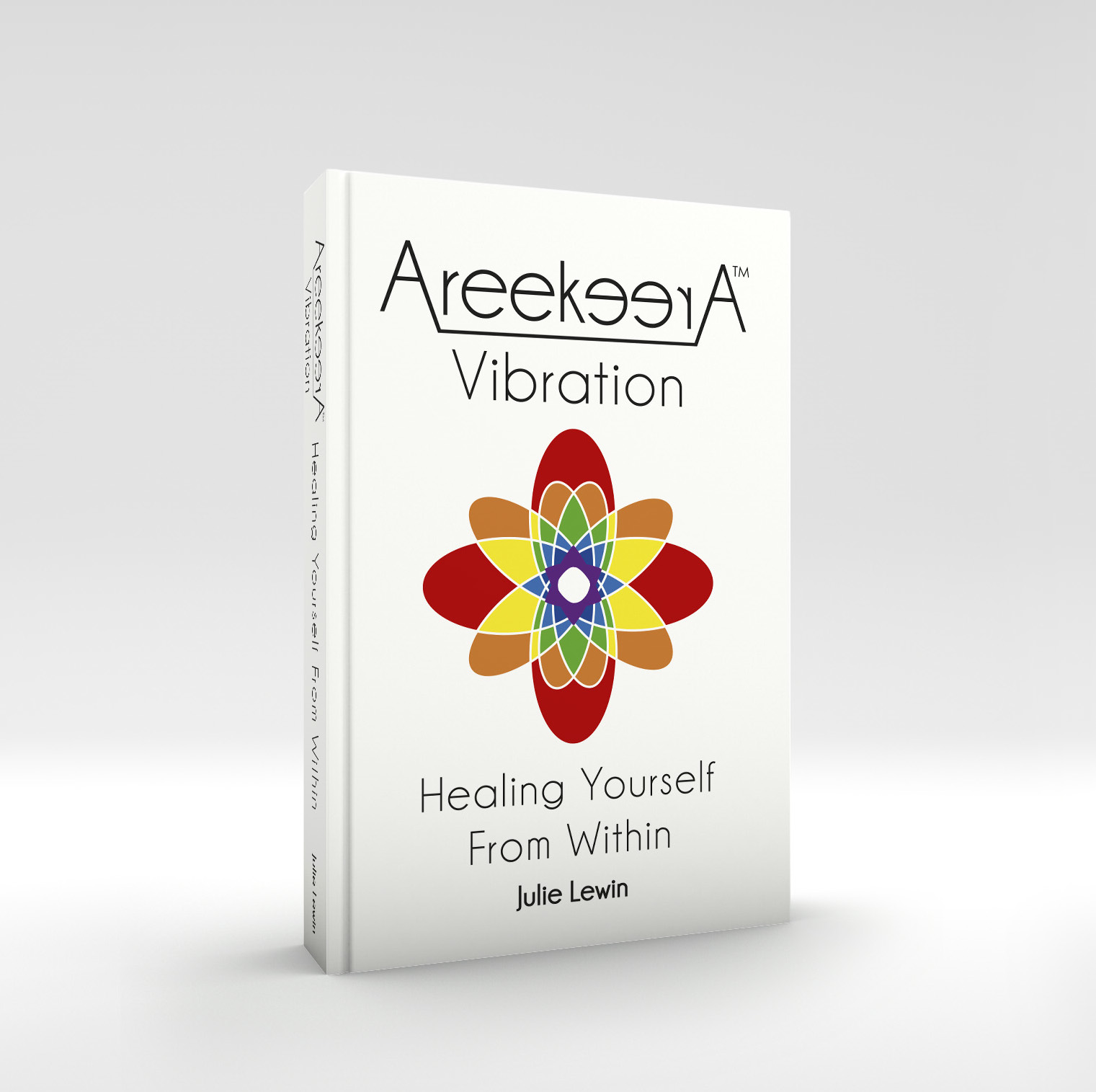 Best Tips for Embracing Your Own Healing Ability
My best tips for anyone wanting to embrace their own healing ability are:

Read – learn and reach for a better version of yourself. Have Continued Improvement as a lifelong focus.
Increase or build on your 'Toolkit' of wellness strategies; be open to new perspectives and opportunities which show you how the body can unlock its own healing. And if you sit with it for a few days and feel into the practice, you will hear your body say yes this makes sense.
It can often be your lifestyle that is throwing you off balance. It takes extreme courage to say No to certain aspects of the life you create. Slow down - do something different and face yourself with honesty.
Facing Yourself – it takes commitment
It's an interesting phenomenon... it seems really easy to make a commitment to someone else, but when it comes to committing to yourself, you easily take short cuts, give up and make excuses.
So... IGNITE YOUR COURAGETake off the blinkers, slow down and say No to the fast paced life you are living!
You'll start to see and feel yourself – at your core - if you are willing to stand by your core, the sense of power that arises and your self-belief will lead you to healing and taking control again.
How about this as a self-healing guide?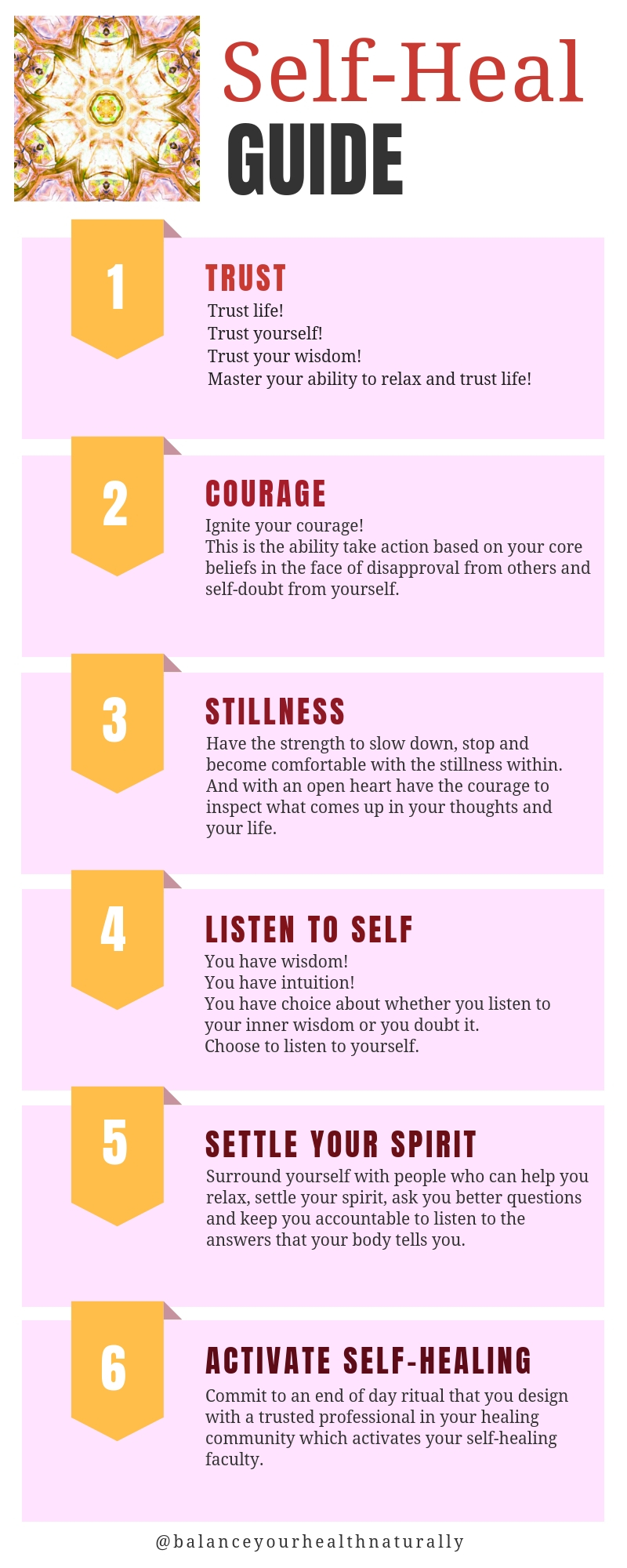 We trust this has helped you. Let us know how you activate your self-healing faculty. We love hearing the different ways people do this.

---
AUTHORs:
Sally Imeson
- Nutritionist, Author, Health Coach & Mother is passionate about helping you learn how to nurture yourself well with food, and to take full responsibility for the way you love yourself and direct your life.