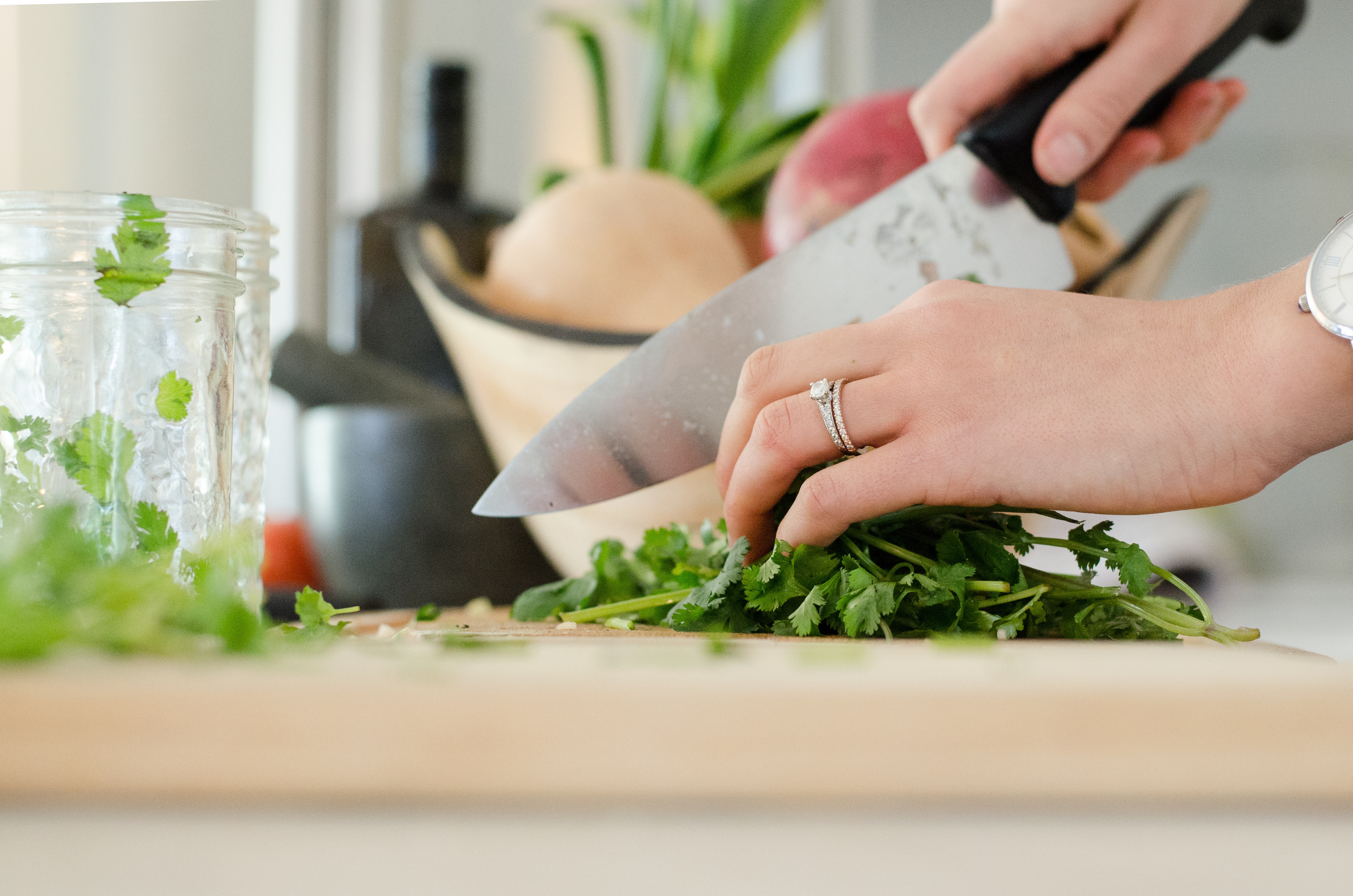 [Photo by Alyson McPhee on Unsplash]
This post is inspired by a client of mine James. James is fed by a tube and has been for almost 3 years.
He was starved of oxygen during a medical procedure and was left unable to talk, chew or swallow.
He certainly doesn't enjoy his world the way he once knew it. But – things are turning around and James is defying the odds, fighting cancer and finally taking BIG steps to self heal.
As his nutritionist I have been formulating his recipes for the peg feeding of meals.
I am just one of the professionals on James' recovery team and we all work together to help him stay nourished and connected to his ability to heal.
James is in respite care with a team of carers who help him shower, get up and move during the day and of course they are responsible for cooking and administering his food.
I hosted a conference call with the kitchen staff who create my recipes and who feed James.
I had a power message to deliver and felt compelled to create this article in the hope that it reaches the hands of those people who consider cooking as their gift!
If your craft is cooking - it's highly valuable and so powerful - we just don't give it the recognition it deserves.
If you are the 'nourishment' giver, the cook , the chef of your home please take a moment to recognise and validate what your gift means to the people you care about.
Cooking is the wisdom of our hands and hearts ... What does this mean?
1. The Wisdom Of Intention:
If you ever heard your grandmother say she added a 'secret' ingredient to her recipes, "it's love dear", don't snicker and think she's being dramatic. She is referring to a little magic that pulls together a great dish.
Just like salt & pepper or adding a squeeze of fresh lemon juice to your dish, having an intention of love go into your meals is what really gives a memorable impact.
Intention setting is another form of nourishment that enters our meals as they are created with love & passion from those people that care about us. Often without knowing it we are adding the ingredient of love and joy just because of the creative outlet, but mostly because we love seeing the look on our loved ones face when they smell the dish and inhale it in just a few moments.
This little bit of magic activates joy, warmth, nourishment & connection.
Intention is crucial to preparing food.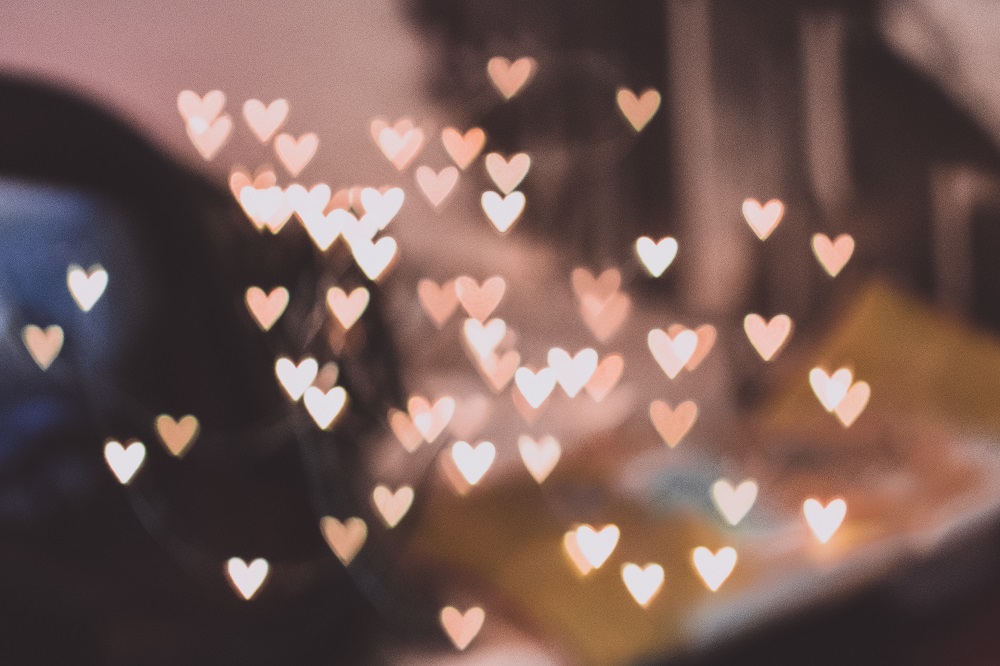 [Photo by freestocks.org on Unsplash]
2. The Wisdom Of Variety:
If you can't access regular ingredients or run out of ingredient for your favourite recipe, trust yourself to improvise.
We absolutely need variety – do not get stuck in any fear of making a mistake.
We all need foods grown in different regions of the state - for the variety in soil nutrients - rotate your source of oils, herbs, spices, fruit, vegetables & meats.
Please aim for foods grown in pesticide free environments.
Rotate your recipes and enjoy trying new things often.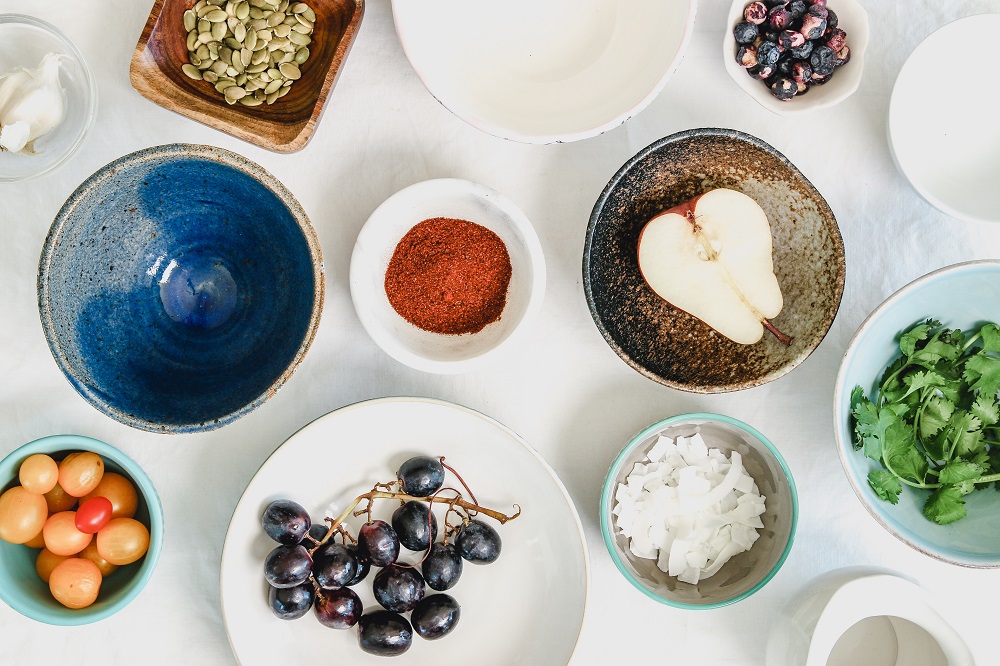 [Photo by Joanie Simon on Unsplash]

3. The Wisdom Of Colour:
Sounds too simple but you gain emotion & physical elements of healing from each different coloured food – I love the simplicity of this infographic by Integrative Nutrition New York.

[Photo credit - Integrative Nutrition New York]
4. The Wisdom Of Your Space:
Think about your 'HUB'.
Are you harnessing the power of your kitchen at home or work?
Are you harnessing the power of your dining area at home or work?
Feeling excited and at home in your 'family hub' singing & laughing while being close to your family members is hopefully a part of your time cooking – (not cursing that it's dinner time and you are playing ground hog day).
Celebrate that you have CREATED this time and not given the excuse that you have no time.
Enjoy your time in the HUB and let your family see you enjoying your time there, it will translate in good health for everyone.
No real rules, celebrate your style & all is well if you just use real food and feel enthusiastic and comfortable.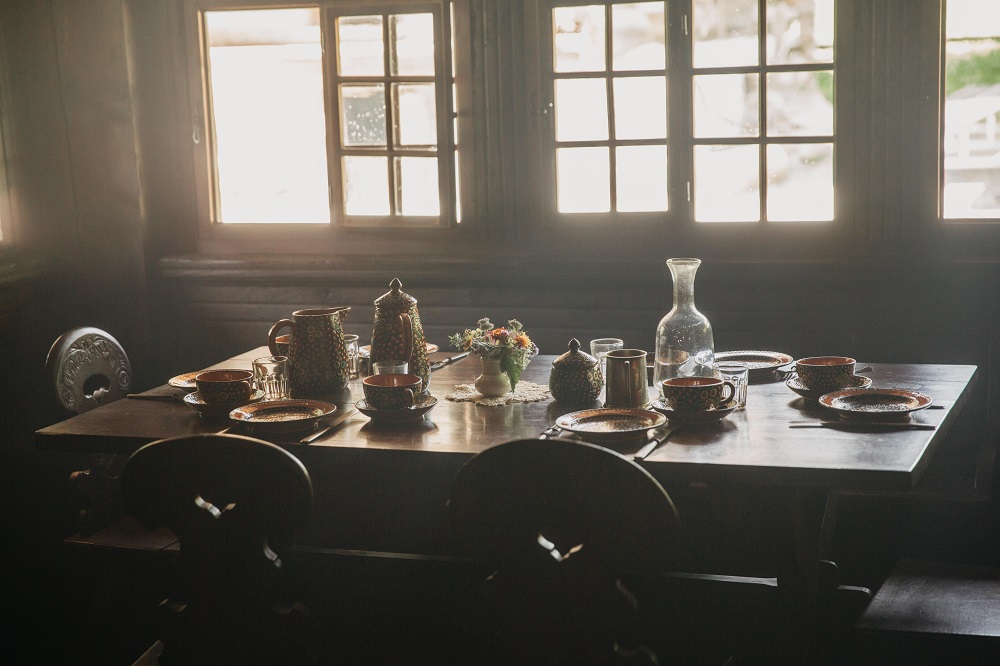 [Photo by Kevin Schmid on Unsplash]
5. The Wisdom Of Balance:
Raw vs cooked?
What is the bio-availability of the enzymes, vitamins & minerals changes when consuming raw vs cooked. I use a simple plan and that is rotating my salads between a roasted veg salad & raw crunchy salads.
Roast veg salad Recipe:
Massage the following vegetables with coconut oil and bake in the oven for 35 min on 180 degrees
We love cubed beetroot, capsicum, pumpkin and sweet potato.
Another indulgence I love adding is a sprinkle of feta cheese just before serving! Yum!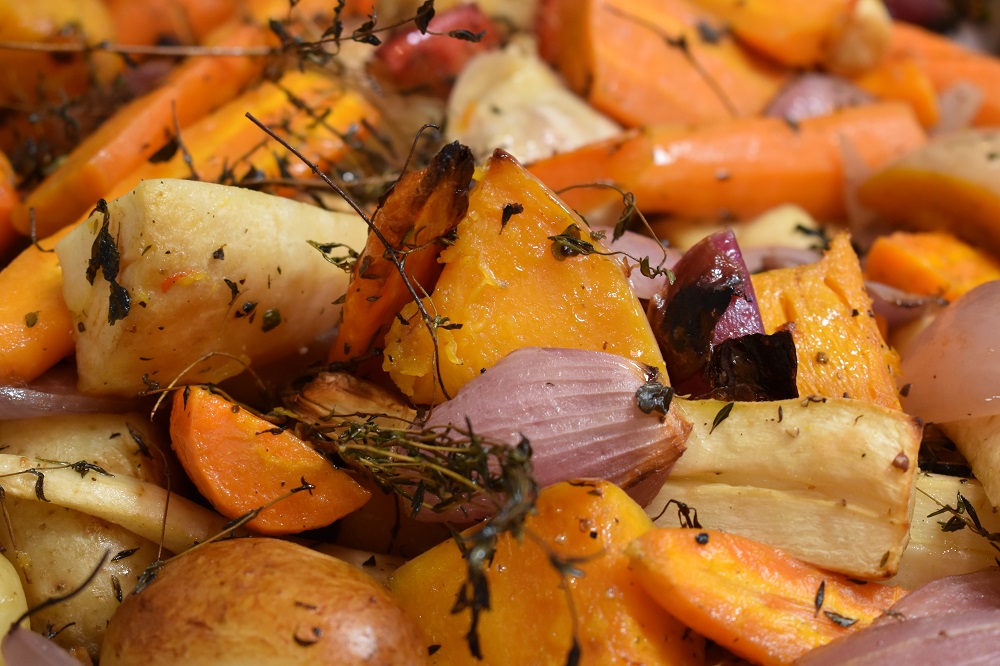 [Photo by Jase Ess on Unsplash]
Rainbow Raw Salad Recipe
This is our Rainbow Raw Salad – perfect for BBQ nights.
Onto your best glass serving tray place a row each of the following from the top:
grated fennel
grated cheese
lemon
yellow capsicum
grated carrot
red capsicum
grated beetroot
purple cabbage
red onion
rocket
spinach
Serve with BBQ tongs.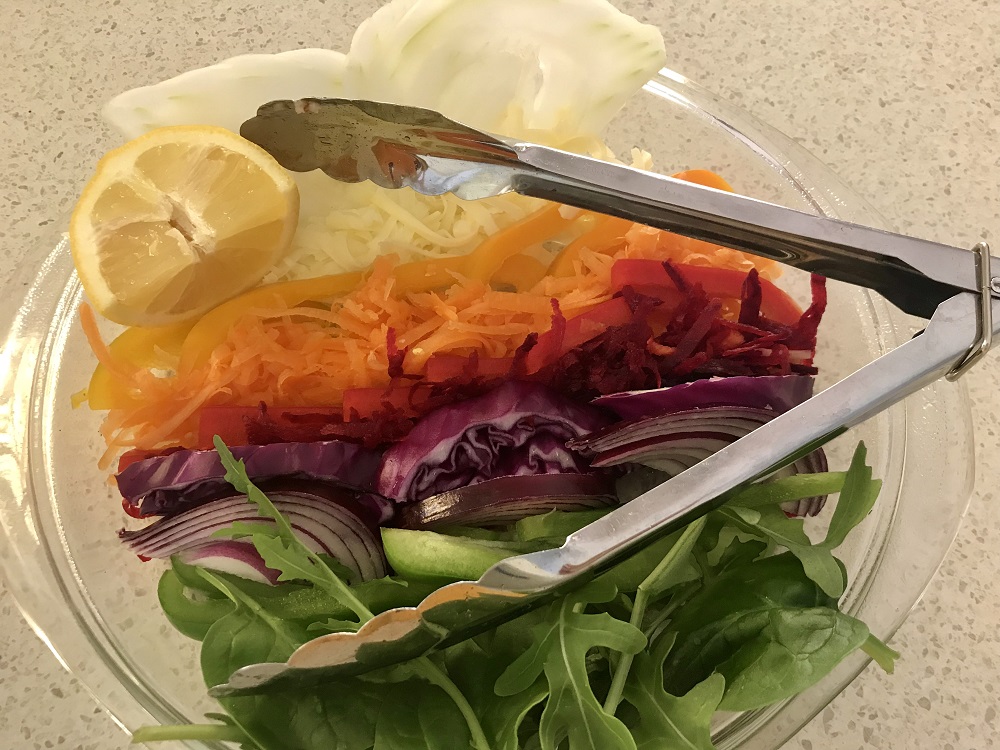 [Photo credit - Sally Imeson]
6. The Wisdom Of Pure Joy:
Think cherries, dates, maple syrup, chocolate - these foods vibrate joy into our bodies If you are on a healing journey JOY is important - just small quantities often.
The power of the kitchen & the kitchen table is really phenomenal.
Ok - dark chocolate -indulge often. Why….keep reading & enJOY this article by Dr Axe.

[Source: Dr Axe - Benefits of Dark Chocolate]
7. The Wisdom Of Creativity:
Our skin eats too - did you know that our pantry and fridge items can be used topically for our wellbeing?
We can add nourishment to the body by massaging the body regularly with healing oils.
Or taking a bath with chemical free products.
Here's my best tip:
Massage every evening with coconut oil. The benefits of this are:
hydration,
vit E,
antimicrobial benefits, and
anti-aging
Bath Recipe:
1 tablespoon bentonite clay to remove toxins
1 tablespoon Epsom salts for a hit of magnesium & a drop your favourite pure essential oils on the Epsom salts before dropping in the water to give extra meaning to your self-care ritual.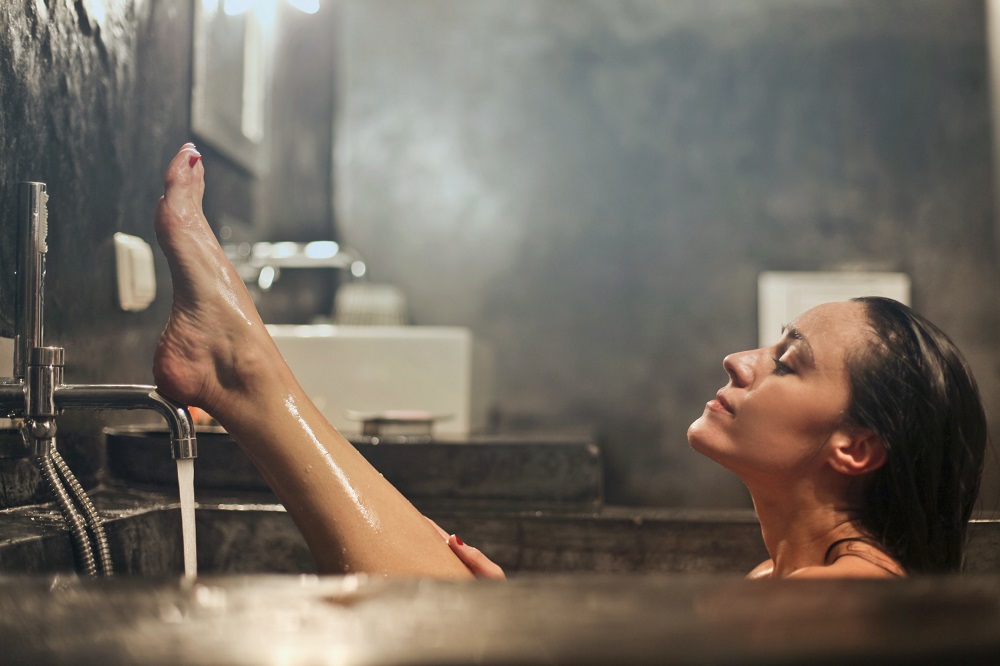 [Photo by bruce mars on Unsplash]
8. The Wisdom Of Stimulating all the Senses:
Just because James is unable to chew or eat a regular meal - he still deserves the delight of aroma plus the consideration of ALL elements of how we are nourished (some decadence & pleasure evoking comfort). This is all part of finding great health while on a healing journey - it's all about the right balance.
Look – we eat with our eyes
Smell – herbs, spices
Texture – element of raw and cooked
Sound cooking – to hear the simmering or sizzling of a meal
Feel – that emotional link to our dishes like grandma's chicken soup. The gelatine and amino acids give a grounding & settling effect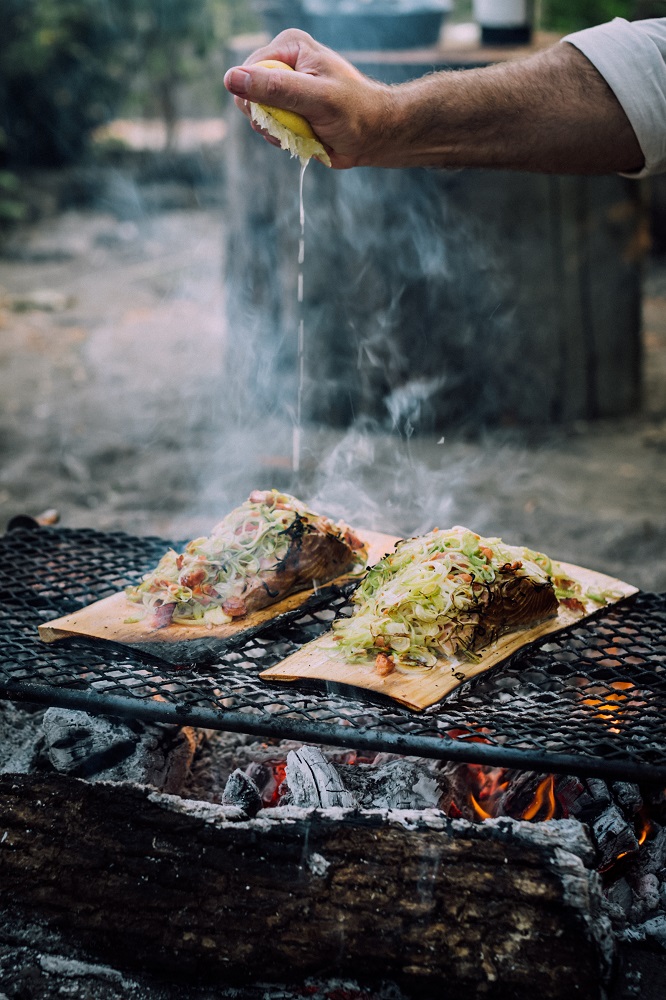 [Photo by
Christiann Koepke
on
Unsplash
]
9. The Wisdom Of Your Toolkit:
Good quality herbs & spices become like a mini pharmacy for digestion and awesome health.
We are what we absorb. So load the pantry with as many of these as possible. https://draxe.com/top-herbs-spices-healing/
Remember growing your own herbs is a great household project that the whole family can become involved with.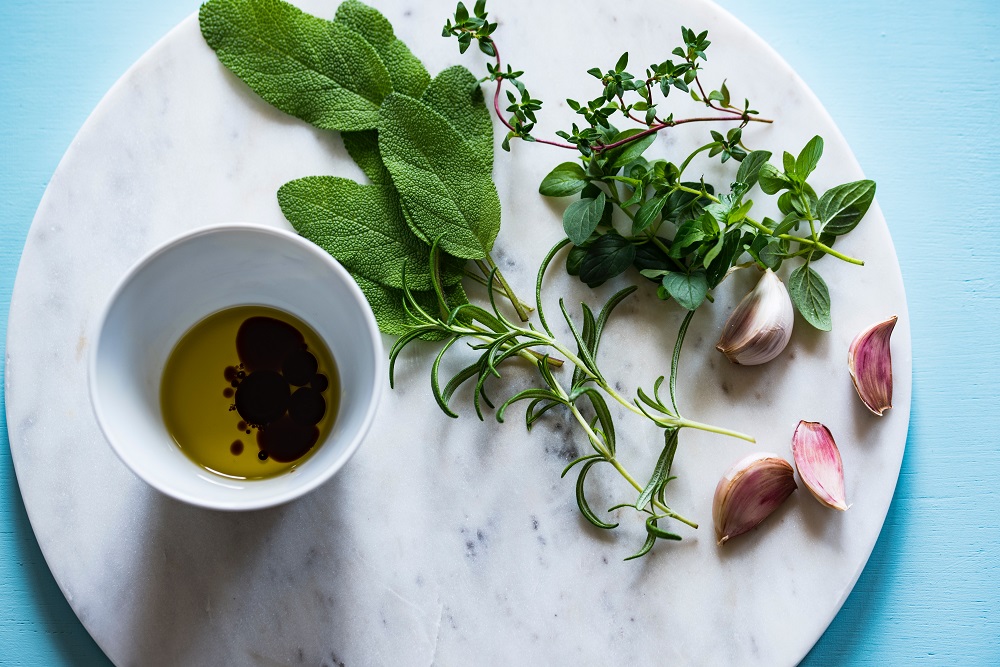 [Photo by Joanna Kosinska on Unsplash]
10. The Wisdom Of Mastering Your Craft:
Build your library of recipe books or ebook to keep you expanding your skills.
My best tip for mastering your craft is time management.
Sharp knives will make you job easy and more satisfying.
If it's easy it's more pleasurable. Invest in yourself and your craft. Enough said.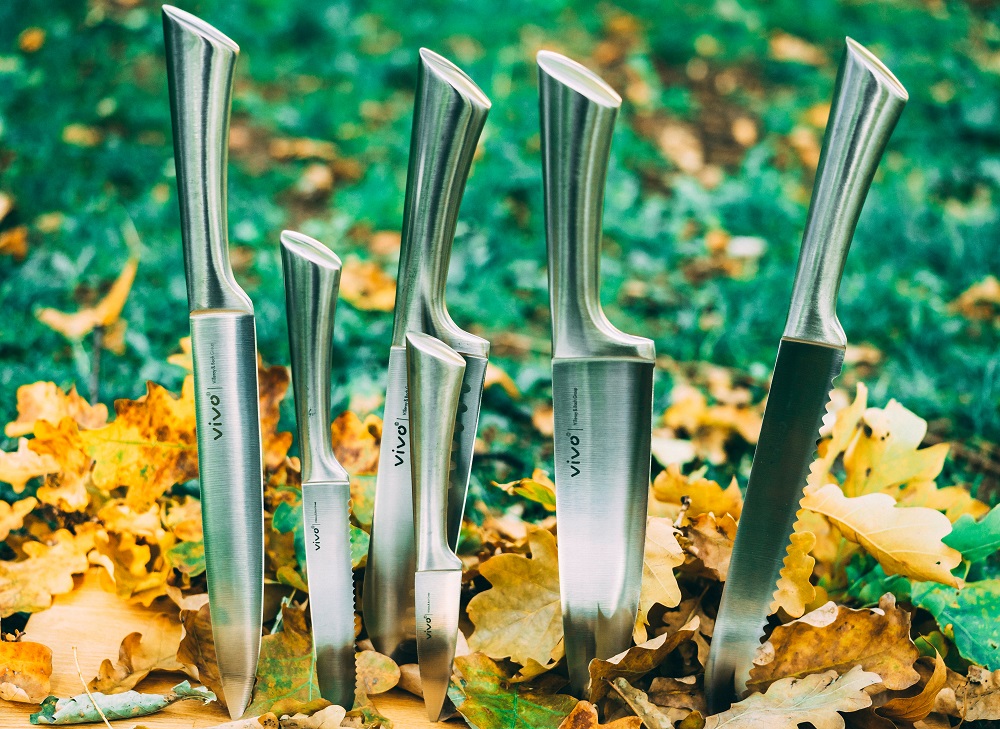 [Photo by Val Vesa on Unsplash]
---
AUTHOR: Sally Imeson - Nutritionist, Author, Health Coach & Mother - is passionate about helping you learn how to nurture yourself well with food, and to take full responsibility for the way you love yourself and direct your life.